What's Open?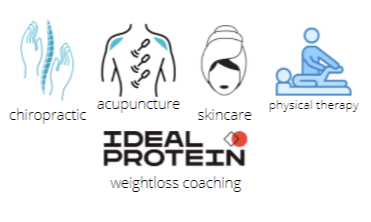 Pre-Order Ideal Protein Online
You can also schedule by calling/texting (206) 632-5500 or emailing [email protected]
With so many different COVID-19 tests out there, it can be hard to know what type of test you need. To help clear up the confusion, Dr. Geoffrey Baird, interim chair of UW Medicine's Department of Laboratory Medicine and Pathology, offers this primer on COVID-19 testing.
What are the main types of COVID-19 tests?
There are two overarching categories of COVID-19 tests: diagnostic tests and antibody tests, also known as serology tests. Diagnostic tests are used to determine if you have an active coronavirus infection. Antibody tests, on the other hand, are used to determine if you had an infection in the past.
How do diagnostic tests work?
There are two different types of diagnostic tests: Reverse transcriptase-polymerase chain reaction tests (or RT-PCR tests for short) detect the virus' genomic material, while antigen tests (sometimes called rapid diagnostic tests) detect the virus' structural proteins. Both tests use nasal swab samples and sometimes saliva samples.
What's the difference between a RT-PCR and an antigen test?
RT-PCR tests tend to have a turnaround time of 24 hours or less — UW Medicine processes between 6,000 and 8,000 of these tests per day — while antigen tests can take as little as 15 minutes. That said, RT-PCR tests are considered the most reliable because they are more accurate and sensitive. Antigen tests have more chances for a "false negative" or "false positive." Currently, UW Medicine does not offer antigen testing.
How do antibody tests work?
Serology tests detect molecules in your blood called antibodies, which are made by specialized white blood cells to fight off viruses. UW Medicine's antibody test is both highly accurate and sensitive, and results are usually available the same day the blood sample is collected or within 24 hours.
Positivity Spotlight: Dancing Through Harlem
Watch the Dance Theatre of Harlem Company dance through the streets of Harlem to welcome the beginning of Harlem Week 2020 in this viral video!
Learn more about Harlem Week 2020
Donate to #SaveTheStation
Remember the Station? We featured them a couple months ago in our newsletter at the beginning of the pandemic for their work with Cleveland High School to host a food pantry and feed their community in South Seattle! For years, The Station has a vibrant center for culture, arts, and activism in South Seattle, hosting writing sessions for youth, serving a meeting place for activism, hosting block parties, and so much more.
Feel moved by the Station and their story? You can donate to their gofundme to keep this Black and Latinx owned business' doors open.
Read more about the Station here
Extra Resources
Seattle COVID-19 Resources: hub of community, city, county, state, and federal resources from food access to rent and utility assistance and support for independent artists. Some of these programs and services are available to everyone regardless of where you live. 
Leave a Review
Satisfied with our services! Leave us a review for our Eastlake location (main location) and our Madrona location. Thank you all so much for your support. We are a community here at Alliance and we'd be nothing without your support!